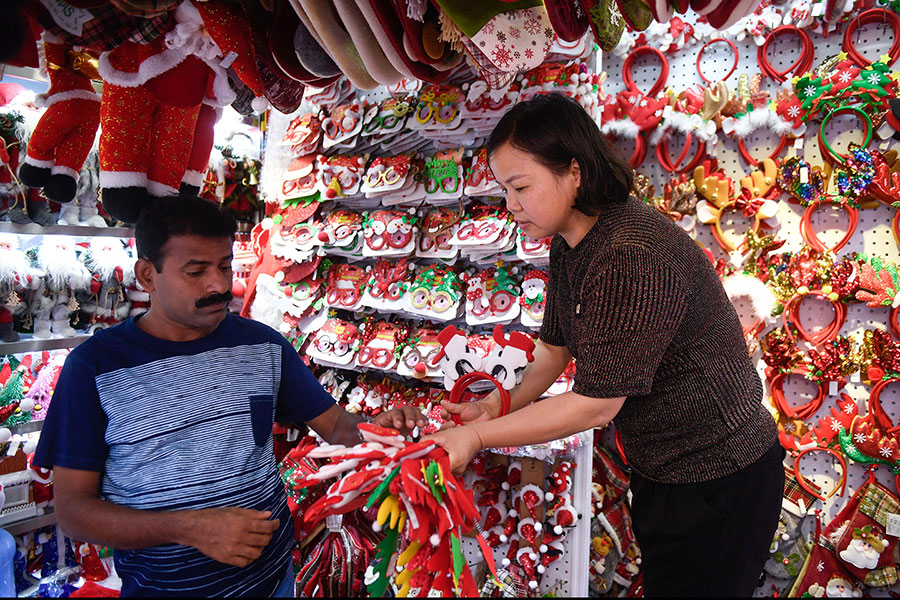 A seller (right) shows samples of Christmas decorations at the Yiwu International Trade Market in Yiwu city, East China's Zhejiang province. [Photo/Xinhua]
As Christmas Day approaches, people around the world are delighting in this joyful holiday. Department stores and restaurants put up festive decorations, with shop owners joining in the Christmas economy.
Zhejiang province's Yiwu represents the largest distribution center for Christmas-themed products, as the city sold nearly two-thirds of the world's Christmas products. Data from Yiwu Customs showed that every year Yiwu exports more than 20,000 kinds of Christmas products to more than 100 countries and regions, accounting for over 60 percent of the total in the world.
News resource: http://www.chinadaily.com.cn/a/201912/24/WS5e018176a310cf3e35580483_1.html